Let Freedom Ring At An Affordable Price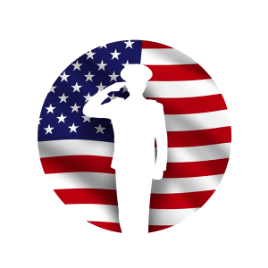 Licensed Bail Bondsman Of Texas - Texas License # 1635360
When you come to Bail Bond Hotline of Texas, we know you are in a scary and often overwhelming situation. You need a Licensed Bail Bondsman that can get you or your loved one released and start the process to freedom immediately. Count on our experienced team to make the process go smoothly, without adding more stress to the situation. Our owner has over 30 years of experience, is accessible, knowledgeable, and honest. Plus, the owner is a
licensed
bail bondsman through the State Board of Insurance! You can trust us to secure any bail bond you need. As a Veteran owned company, we offer a Veterans discount and will work with you to get those that you care about out of jail quickly.
Mark Tamez has been a bail bondsman for over 30 years and, together with his wife Denise, has owned and operated Bail Bond Hotline of Texas for more than 11 years.  They, as the only
licensed
bail bondsman in the Crossroads region, are both knowledgeable in all areas concerning bail bonds. Owner and Veteran, Mark Tamez, works hard to offer flexible payment plans to those with specific financial needs.
About Bail Bond Hotline of Texas
Bail Bond Hotline of Texas has been in business for over a decade and can serve bonds any county in the State of Texas and Nationwide. As Tamez has been a bail bondsman for over 30 years, he will work in a timely fashion in order to post you or your loved one's bail as soon as possible. We are open 24/7/365 at all locations to better service you at any jail, in any court, at any time. Here we are all about quick release. When minutes matter, call Bail Bond Hotline of Texas at 361-578-2245.
Located Right Here In South Texas
Since we opened our doors many years ago in the heart of Texas, Bail Bond Hotline has flourished to become one of the largest and most courteous bail bond companies in the Crossroads Area. We have locations in Beeville, Cuero, Edna, Goliad, Gonzales, Hallettsville, and Victoria to provide a fast bail bond response to all the local jails. We are known for our resourcefulness, as well as honest and timely communication, which works in your favor to help secure any bond you need in Victoria, TX, or any of the areas we serve.
Any Jail. Any Court. Any Time.
Our highly trained staff and bail bondsman are experts in the field and live here in your community to best serve you. Our Bail Bond of Texas Hotline team is well versed and experienced in the bail bonding process. Bail Bond Hotline of Texas is available to you 24 hours a day, 7 days a week. We offer
surety
bonds, which is a bond that requires the
surety
to pay a set amount of money to the obligee if a principal fails to perform a contractual obligation. We offer convenient parking and of course accept collect calls. With so many locations to serve you right here in the Crossroads Area, our experienced bail bonds team will work quickly on your bail or bond needs.
Our qualified professionals are experienced in working with all budgets, and we work with you on the financial arrangements, including collateral or credit terms. Bail Bond Hotline of Texas provides free bail bond information, and we offer payment plans to make the process smooth and worry-free. Time is critical when it comes to bail bonds, so our team works fast to post bail within minutes of receiving your information. Don't have the cash on hand? Not a problem. We have an exclusive program to help you
Talk To A Live Agent 24/7/365
Any Jail. Any Court. Any Time.